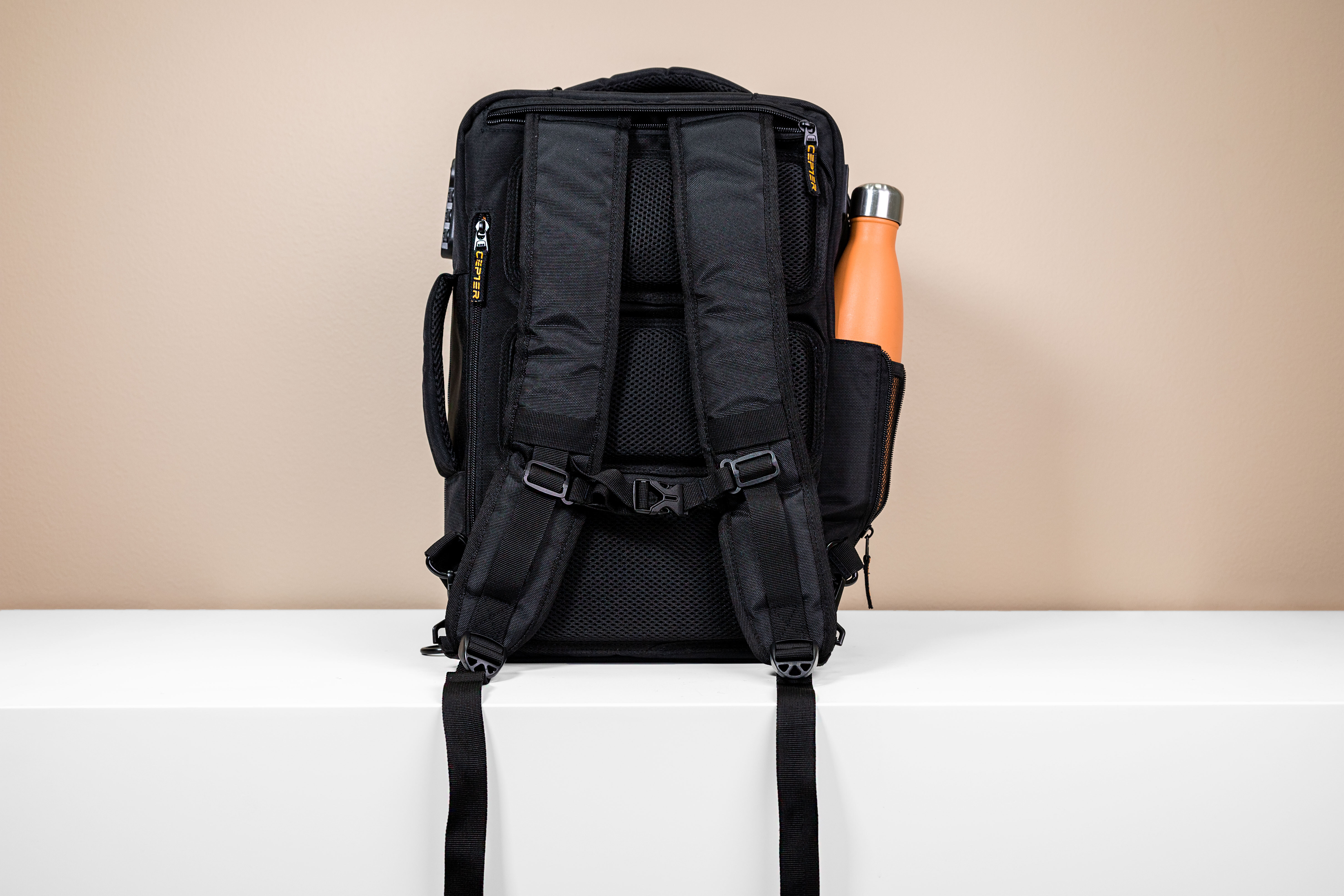 The Cepter X1 Multi Gaming computer backpack keeps your precious devices in good order. The computer backpack can also be used as a traditional computer bag on one shoulder with a longer shoulder strap. The Cepter X1 Multi Gaming computer backpack combines practicality, elegance and durability. The three-digit lock on the outside of the backpack ensures that outsiders do not have access to the inside of the backpack.
Multi-purpose storage system
In the middle of the backpack is one spacious main compartment with a stylish orange upholstery. The main compartment opens completely on three sides, making the backpack easy to fill and organize. With the securing straps in the main compartment, the items stay in place when traveling. In a separate computer pocket, the computer stays protected from moisture and scratches. The second compartment of the backpack has several pockets and compartments for game supplies, documents and writing instruments, for example. In the zippered pockets on the outside, you store smaller items so they are immediately at hand.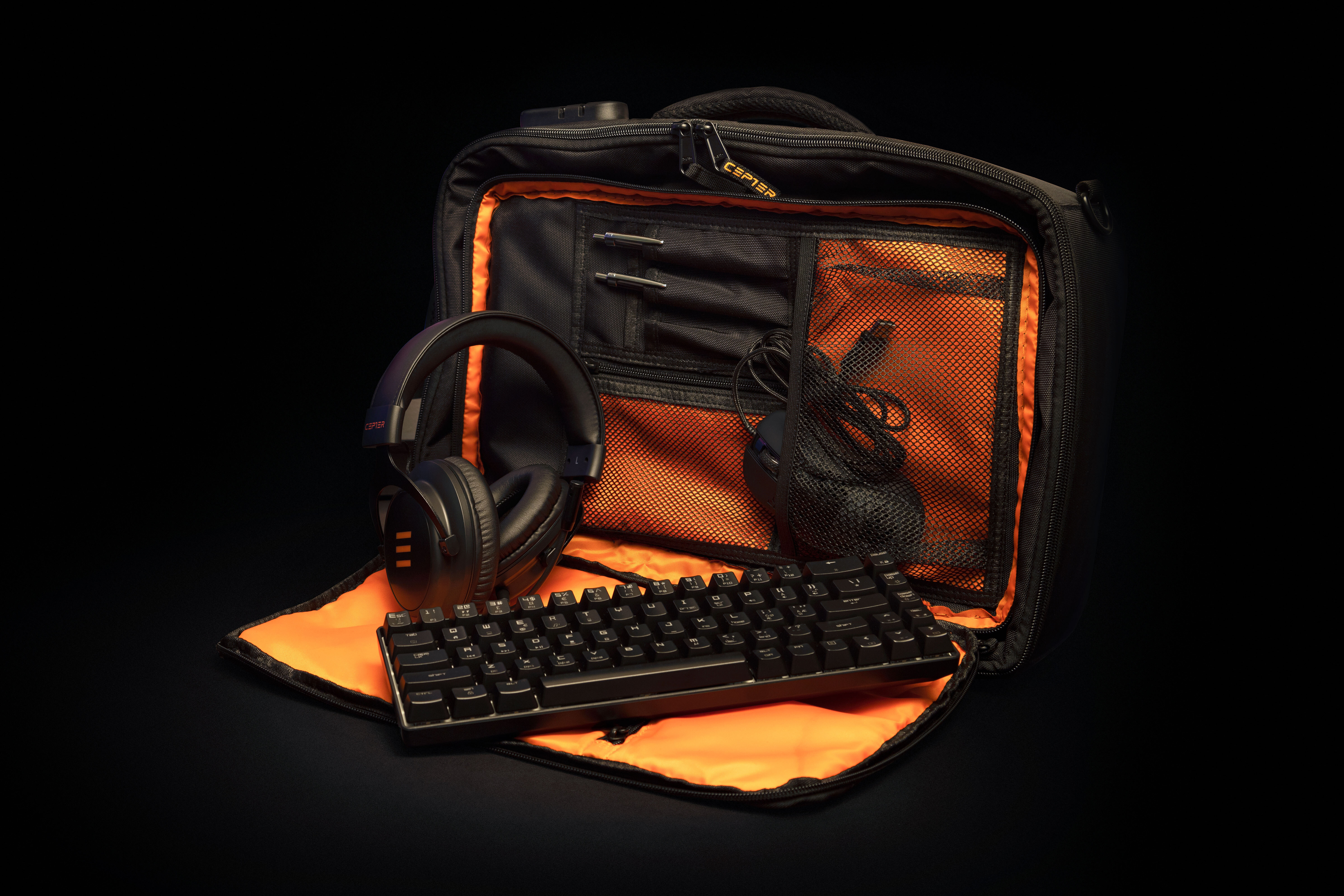 Lock and USB-A and USB-C ports
The side of the backpack has a three-digit number lock that allows you to prevent outsiders from accessing your backpack and your belongings. The backpack also has a USB-A and USB-C port, with which you can charge the phone, for example, when you keep the backup power supply protected inside the backpack.
Bag specs
Design
Secondary colors Orange
Primary color Black