Stylish and sturdy Cepter monitor mount provides flexibility to your desk! The functional desktop mount lets you conveniently adjust the monitor height and tilt angle. The mount can be easily expanded with separately purchasable accessories.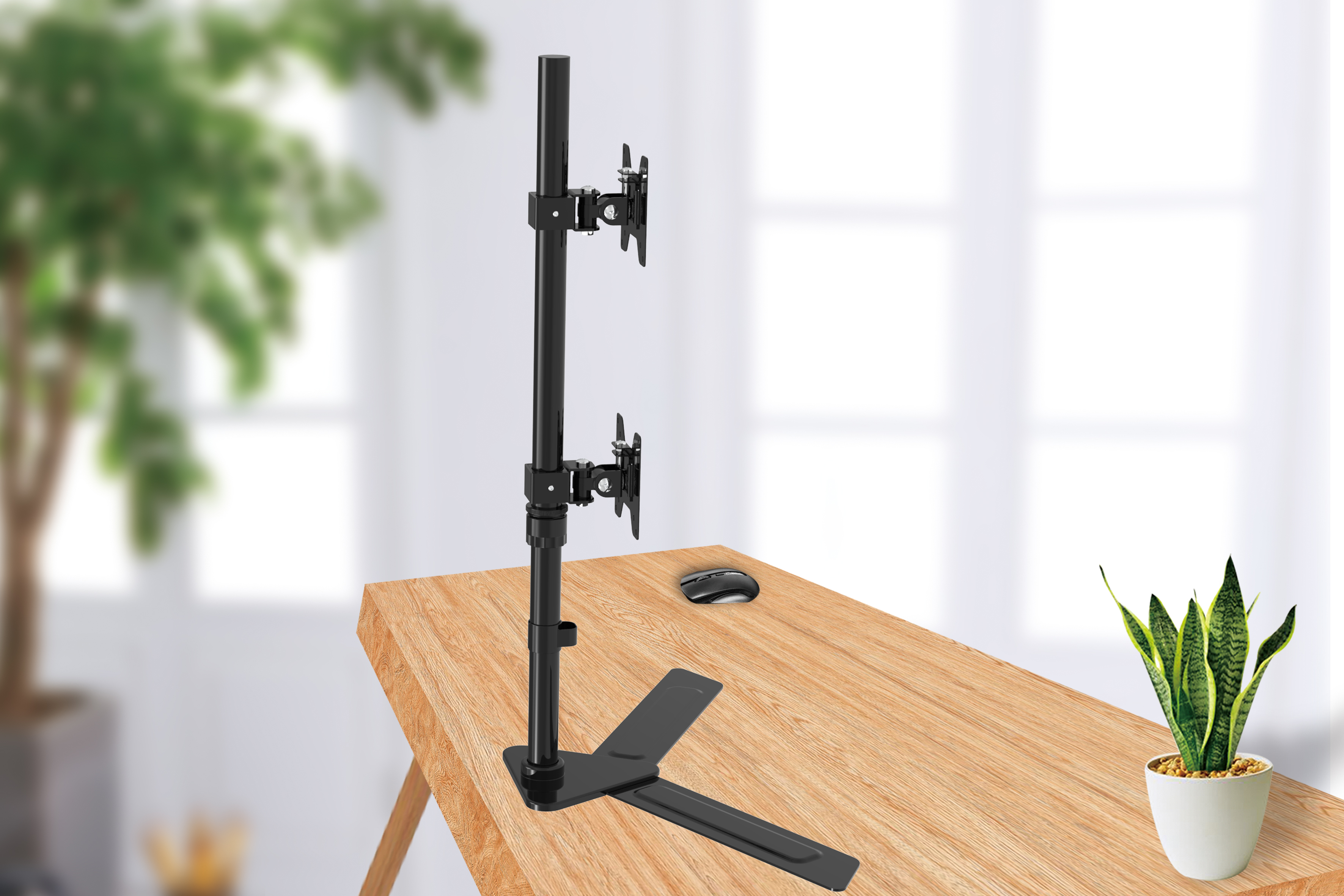 Expand to meet your needs
With separately purchasable Cepter accessories you can conveniently expand your monitor mount system without getting rid of the old one. You can for example add extra monitors by replacing a fixed monitor mount with an adjustable arm for 2 or 3 monitors or replace the stand with a desk clamp.
The box includes desk stand, pole (798 mm) and two fixed monitor mounts.